All That Remains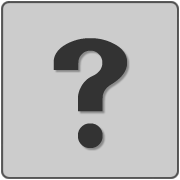 Cover Gallery
Writer

087-B/KeepOnKeepingOn

Website

Fanfiction.net

Based On

Image Comics' The Walking Dead
Disney Channel's Gravity Falls

Episodes

TBA

Preceded By

"400 Days"

Succeeded By

N/A
All That Remains is a crossover story between Image Comics' The Walking Dead and Disney Channel's Gravity Falls, and is the sequel to A New Day and 400 Days. It will be written by user KeepOnKeepingOn, whose FanFiction author pen name is 087-B. The story is set to premier sometime in Q2 of 2017.
Episodes
TBA
Plot
TBA
Credits
TBA
Deaths
TBA
Reception
TBA
Trivia
Ad blocker interference detected!
Wikia is a free-to-use site that makes money from advertising. We have a modified experience for viewers using ad blockers

Wikia is not accessible if you've made further modifications. Remove the custom ad blocker rule(s) and the page will load as expected.