This article, ISurvive the Zombie Apocalypse, is property of KeepOnKeepingOn.
iSurvive the Zombie Apocalypse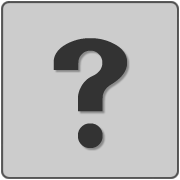 Cover Gallery
Writer

TBA

Website

Fanfiction.net

Based On

Image Comics' The Walking Dead
Nickelodeon's iCarly

Episodes

36 (20 Aired)
Season 1
Season 2
Season 3
iSurvive the Zombie Apocalypse is a crossover story between Image Comics' "The Walking Dead" and Nickelodeon's "iCarly". It is currently running with two seasons and a total of fourteen episodes.
A third season has been confirmed, and it will run for sixteen episodes, bringing the total count up to thirty-six.
Episodes
TBA
Plot
TBA
TBA
TBA
Cast
TBA
Deaths
TBA
Reception
TBA
Trivia
Ad blocker interference detected!
Wikia is a free-to-use site that makes money from advertising. We have a modified experience for viewers using ad blockers

Wikia is not accessible if you've made further modifications. Remove the custom ad blocker rule(s) and the page will load as expected.